The passenger plane is reported to have been en route from Amsterdam to Kuala Lumpur. Various reports say that the flight was shot down over disputed airspace. Amateur footage shows thick smoke trailing to the crash site.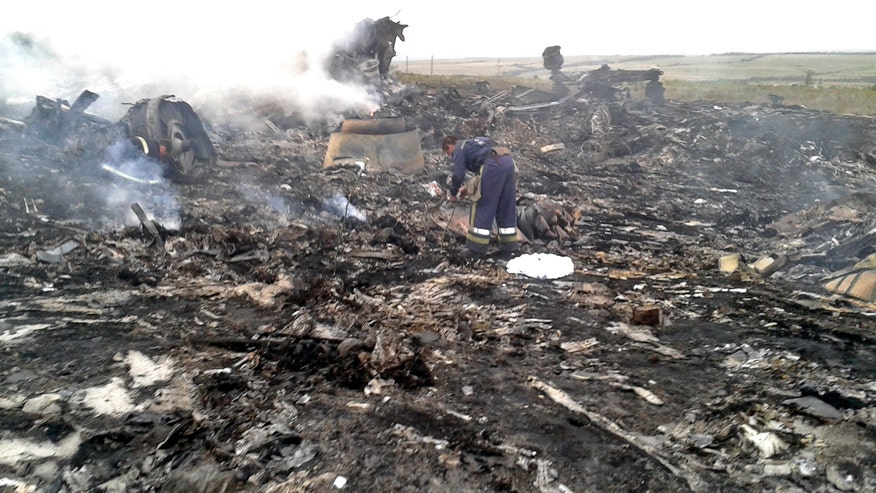 Malaysia Airlines confirms 'incident' on board one of its flights amid reports of plane crash in Ukraine near Russian border
Ukrainian Interior Ministry: "295 dead in Malaysian airlines crash"
Interfax agency reports that the plane was brought down by a ground-to-air missile. Ukrainian news reports that the missile was fired by separatists.
Pro-Russian separatists claim to have found the planes black box voice recorder and intend to send it to Moscow for investigation.
The flight was a codeshare flight between Malaysian and KLM.
Reports of many Dutch, American and Malaysian citizens on board. France claims 4 french citizens were on the flight.
Unverified reports that ant-government forces near Donetsk claimed to have shot down a "Ukranian" Jet in the area around the same time MH17 was brought down. The Ukranian government claims that no Ukranian aircraft were in the area at the time. BUK missiles were being transported by the rebels in the area in the past few days.
IATA states that MH17 was not flying in restricted airspace.
Rebels are willing to grant a 3 day ceasefire to allow for recovery.